You can always upgrade a single website license theme to an unlimited website license theme. You need to pay a few additional amounts.
Follow these steps to upgrade to unlimited website license:
Login to your account on the website with the username and password used during purchase and registration.
Once you are logged in, click on your profile to go to the"My Account" page.
Now Click on View Licenses as shown in the image below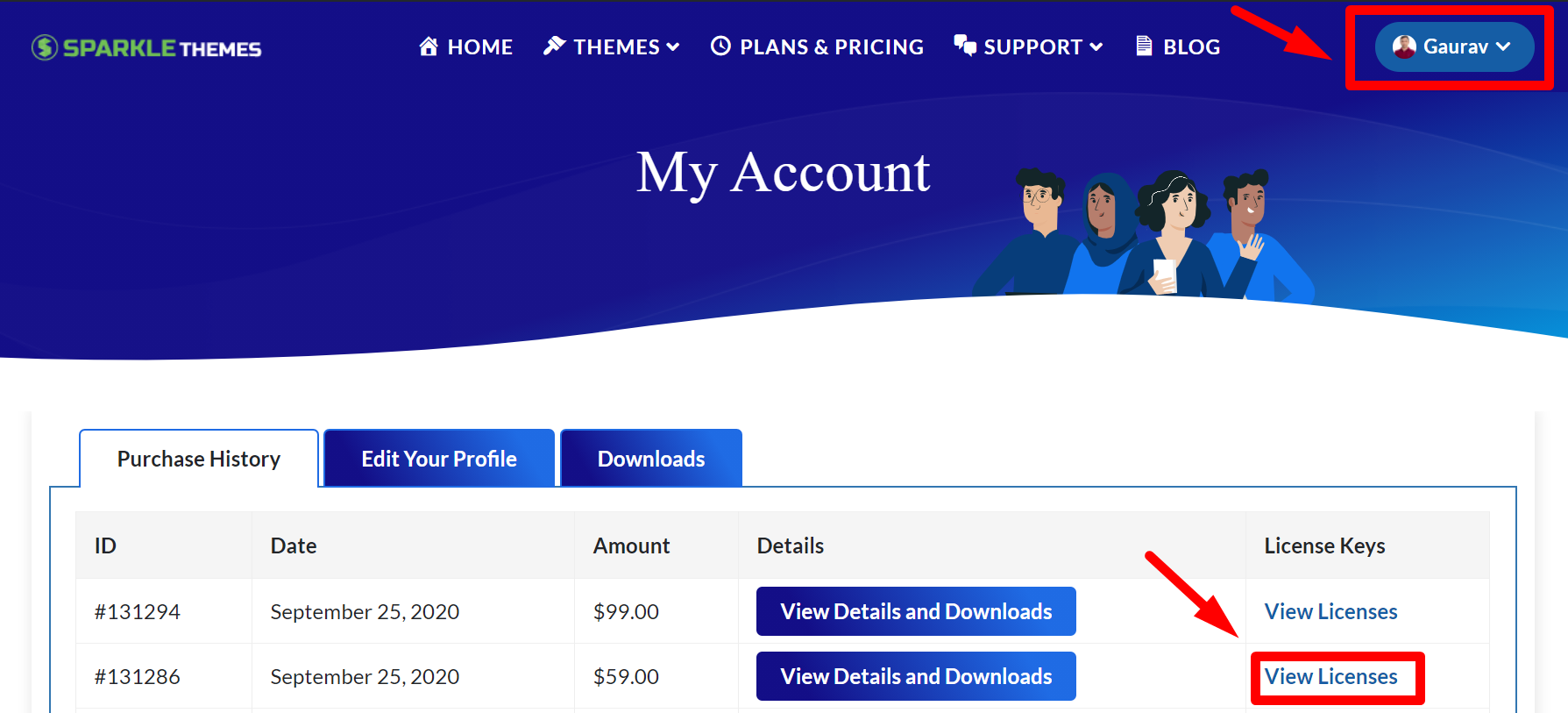 4. Click on View Upgrades
5. Click on Upgrade License
6. Now you will be redirected to make a payment.
7. Your theme is now upgraded to unlimited site license. Cheers!
Single Theme License
A single license can be used in a single live installation. A single license is great for building a single site for your own organization, or when you make a single website for some other.
Unlimited Theme License
An Unlimited license allows you to use a premium theme on an unlimited number of domains. This is ideal for if you have multiple sites.